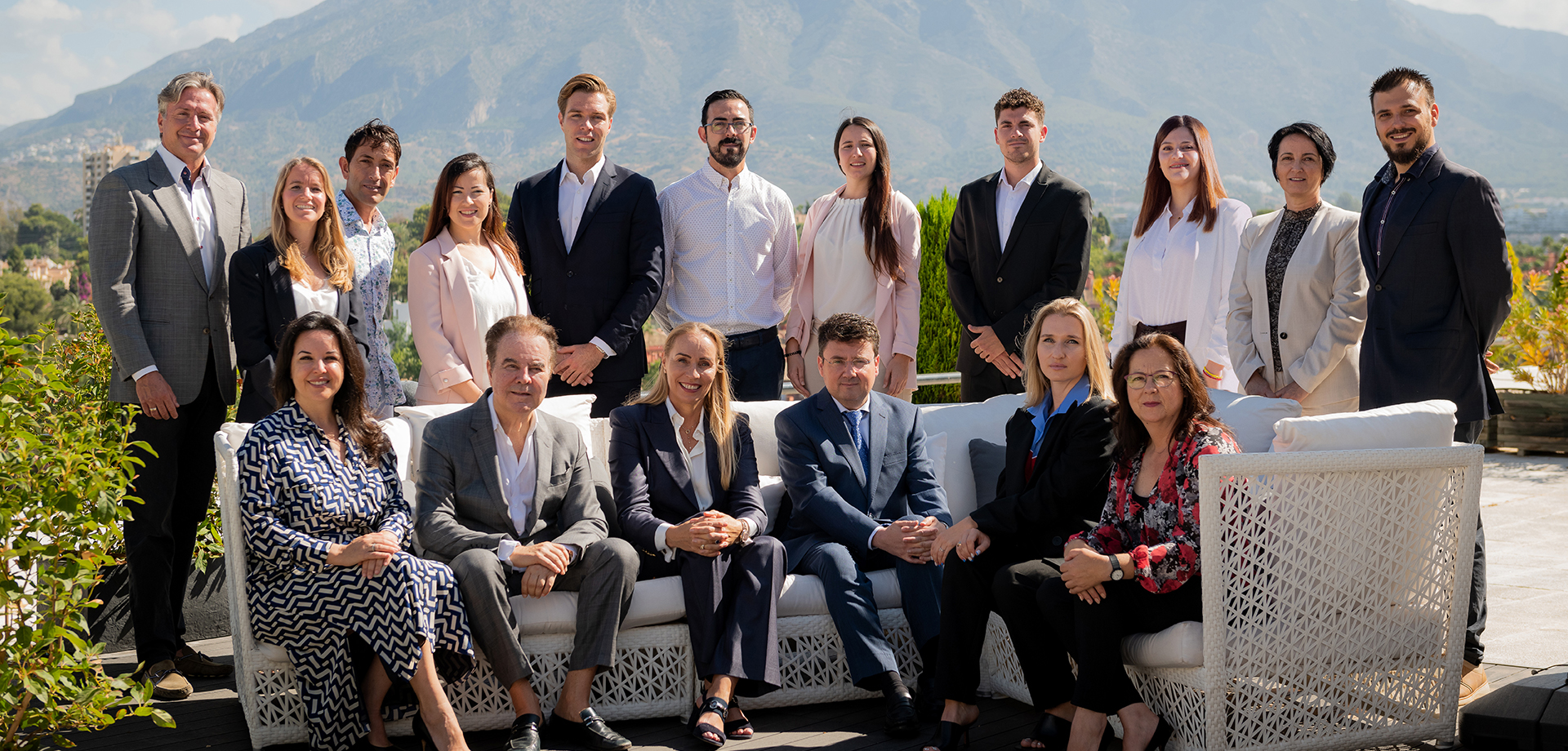 About Us
Family Owned - Family RunDriven by excellence
---
FM Properties has the resources and capacity of a group of companies that is divided into specialised departments which function as independent companies, each one offering a completely personalised service which is always focused on the client.
This array of skills, knowledge and experience is at our clients' full disposal, whether they are large corporate investors or private investors, offering advice and partnership at all stages of the value chain of the full Property Development process.
From the beginning, our company has been dedicated to and focused on offering a personalised service. We have made a commitment to ourselves: a commitment to excellence.
"In the world of tailoring, we would define ourselves as a made-to-measure suit, from Saville Row."
---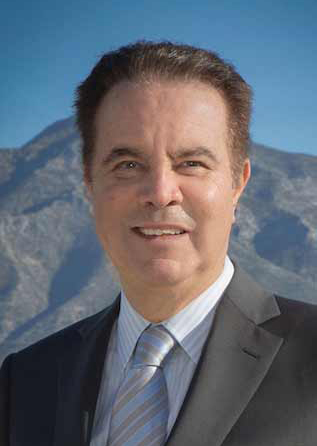 Fausto Martínez Villa
President
Fausto Martinez began his career working in the tourism industry in roles such as General Manager of Hotel El Paraíso in Estepona and the Hotel Golf Plaza in Marbella.
In 1990 he made the transition into real estate when he founded FM Consulting Realty Group with his wife Angela Schouten.
Fausto has a solid reputation in the area as a trusted and respected professional in his field. His expertise includes the successful marketing of property developments, assisting investors in the acquiring of suitable assets, sourcing and preparation of land for development and the creation and management of innovative projects in the Marbella area, including Monte paraíso, Monte paraíso Country Club, Bahía del Velerín, Las Lomas de Conde Luque, Costa Galera Country Club and his current project, Cortijo del Mar Resort.
As well as his existing role as president of FM Consulting Realty Group, between 2007 and 2010, he also took on the role of deputy CEO for the International Division of Grupo Lábaro Inmobiliario, and later as the president for Fortalia Investment Group.
Fausto Martinez is the Honorary Consul of Latvia in Málaga and Eastern Andalucía, and a founding member of the Centro de Iniciativas Turísticas de Marbella (Tourism Initiatives Center of Marbella).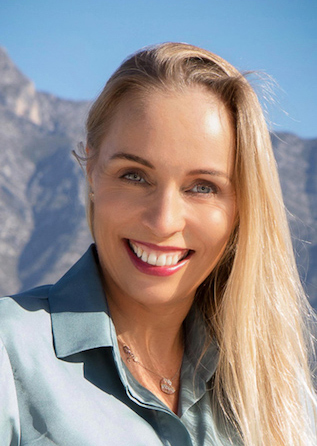 Angela Schouten
Managing Partner
Having acquired qualifications and initial experience in Tourism Management in The Netherlands, Angela Schouten began her professional career at the former Hotel Golf Plaza in Marbella.
Not much later, she was appointed Sales Manager of the ICW in Seville, making full use of her language and communication skills to organise international group visits to the Expo '92 World Fair.
In 1990, Angela founded the FM Consulting Realty Group together with her husband Fausto Martínez, a diversified property company that has since grown to become one of the leaders in its field on the Costa del Sol.
As Partner and Director, Angela coordinates third-party developers' projects, oversees operations and hotel management, as well as playing a central role in marketing and sales projects. She has been a managing partner of FM Your Vacation Resort and Caicuzi Real Estate, an agency with exclusive brokerage status, since 2013.
In these capacities, her considerable sales, marketing and managerial experience come to the fore, along with organisational flair and a great ability to communicate with people across a wide spectrum – not just in English and Spanish, but also Dutch, German and French.
Angela is a highly respected principal of the group with a broad range of portfolios, and over the past 25 years, she has been one of the foundations of a company that has built its name on efficiency, professionalism and service – qualities that are a reflection of her own way of working.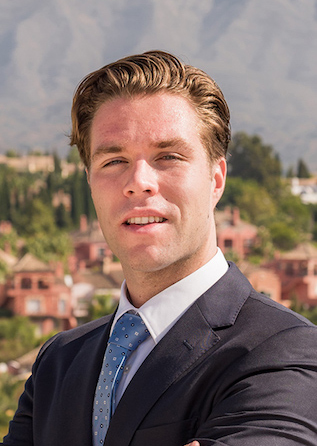 Mauro Martínez Schouten
Business Development Director
With the appointment of Mauro as Project Director, the second generation has joined the family business. He has a degree in business management to his name, is fluent in several languages, and has previous experience working in Spain, Australia, Germany and Luxembourg, and has worked his way up the ladder – learning about all the different parts that make up FM Consulting.
A strategic thinker with a people-orientated approach, Mauro is the ideal person to fill the role of Project Director, where he plays a vital, highly varied role in coordinating new and existing projects, be they FM Consulting's own property developments or the commercialisation of third party projects.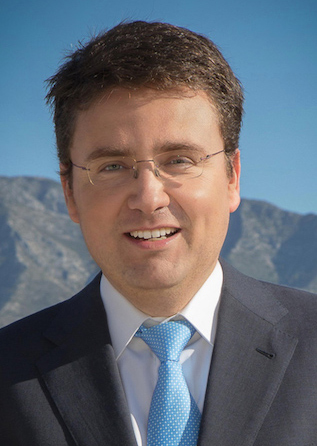 David Ruiz
Chief Financial Officer
A key role in any company is that of Financial Director. It calls for breadth of knowledge about the business, integrity and financial acumen – David Ruiz fits the bill perfectly.
He holds a degree in Economics and Business from the University of Malaga and a Master in Financial Management from ESIC Marketing & Business School in Granada, in addition to have real specific training in taxation, planning and finance by the "Instituto de Practica Empresarial" (IPE) of Malaga.
Having joined us in 2001, he is not only highly qualified but knows every aspect of the company inside out, giving him a profound understanding of the needs of FM Consulting. He has a string of qualifications relevant to not just the financial world, but also to the real estate sector. Liked and respected throughout the company and the wider business world, David brings to us his ethos of hard work and integrity.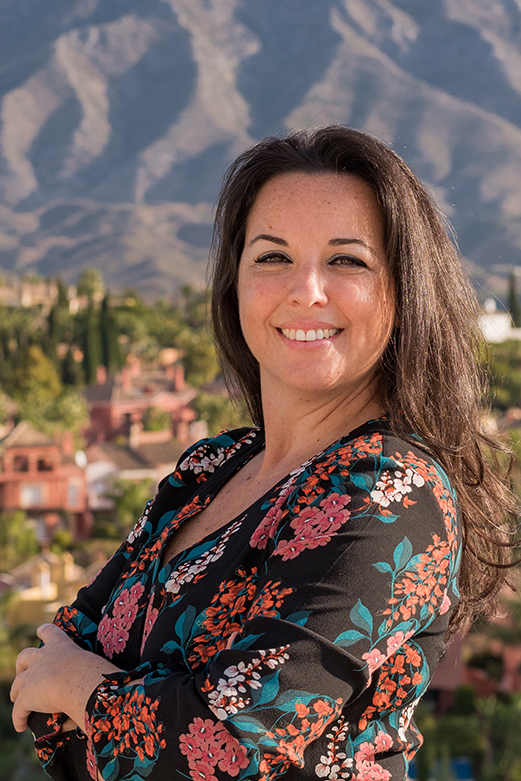 María Cuevas
Sales director
Having joined the group in 2001, María has worked her way up the ranks from Secretary to Sales Manager and ultimately Sales Director.
Her hard work and results have earned her this career trajectory, as a result of which she knows the company like few others and is well versed in its operation, philosophy and the different specialist departments that comprise the FM Consulting group.
In addition her many years experience in the real estate market of the Costa del Sol have given her an in-depth understanding of the region's property cycles, homes, residential areas and lifestyle options – all of which she shares with our clients.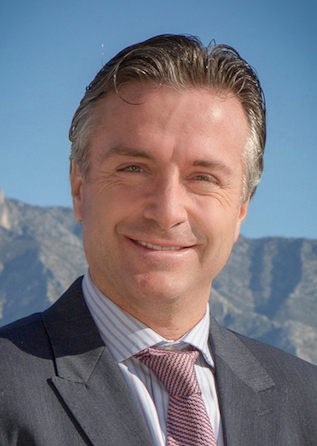 Oke Norgren
Sales Manager
Of Spanish and Swedish parents, Oke Norgren is in an ideal position to be in a service role, understanding as he does both what overseas visitors and homeowners look for and how to get things done in Spain. This makes him the ideal person to be a leading part of the sales team.
His experience in sales, public relations and customer service adds further to these credentials, as do his friendly, can-do attitude and language skills. Within the FM Consulting Group, he is part of an enthusiastic and service-oriented sales team that has acquired a reputation for being welcoming, accessible and always willing to help out and provide a personal service. It is exactly this approach that fits within the FM Consulting philosophy of working.
María Volgareva
Sales consultant
Maria's linguistic abilities have stood her in good stead in her sales career, enabling her not only to communicate fluently with people in Russian, Spanish and English, but also to correspond at the highest level.
To her writing, translation and administrative skills she has added in-depth research into the European real estate markets before moving on to sales.This strong professional background gives her the excellent technical grounding for her job, which also draws greatly on her personable manner and her love for her adopted home, Marbella.
In Maria we have someone who looks after our clients well, using the right blend of efficiency, professionalism, enthusiasm and a friendly, service-driven approach to make her achieve results whilst making it look easy.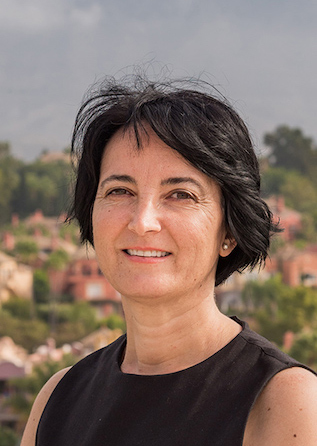 María Delia Lorente Marquez
Administration Department
Delia has joined the company's administration and accounts department, where her professional skills and experience fit perfectly. In addition to being well versed in accounting and administration systems, she is also very up to date with the latest software applications for these fields.
In addition to these strengths, Delia has extensive tourism and real estate experience on the Costa del Sol, so she is familiar with all the processes involved in property development, sales and management in this region, and can provide excellent support for our technical, marketing and sales teams, as well as clients and collaborators.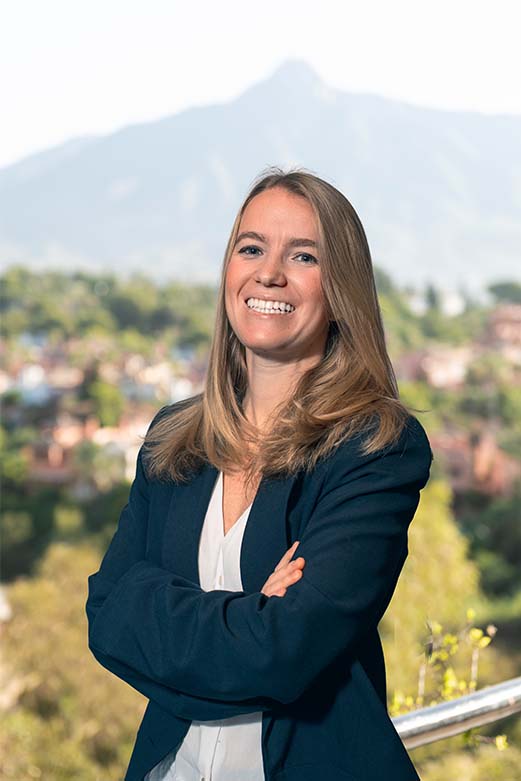 María Pérez
Marketing
María has extensive experience in real estate marketing thanks to her time in the marketing departments of different companies in the luxury real estate sector on the Costa del Sol. Likewise, her studies in corporate and advertising communication, the Master in Business Administration and her specialization in digital marketing make her profile fit perfectly as head of the FM Realty Group marketing department.
In addition, María offers a very broad professional profile thanks to her knowledge, since she has the ability to develop from the planning of corporate marketing strategies and the management of the digital strategy to the graphic design of the brand image of a project or the management of national and international media.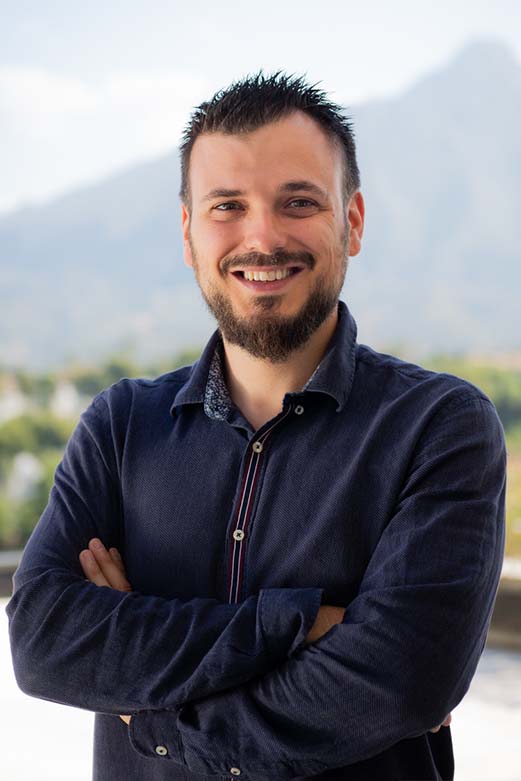 Justo Fernández
Marketing Assistant
The latest addition to our Marketing team is Justo Fernández. His extensive experience in Real Estate Marketing together with his technical knowledge are the spearhead for a department in constant evolution.
Communicator by choice and journalist by vocation, his writing skills are the perfect complement to synthesise the work of an entire company in creative copys for different campaigns and social networks.
With a degree in Audiovisual Communication and a Masters in Digital Marketing, his professional projection is undoubtedly driven by his ability to work as part of a team and his constant interaction with other departments.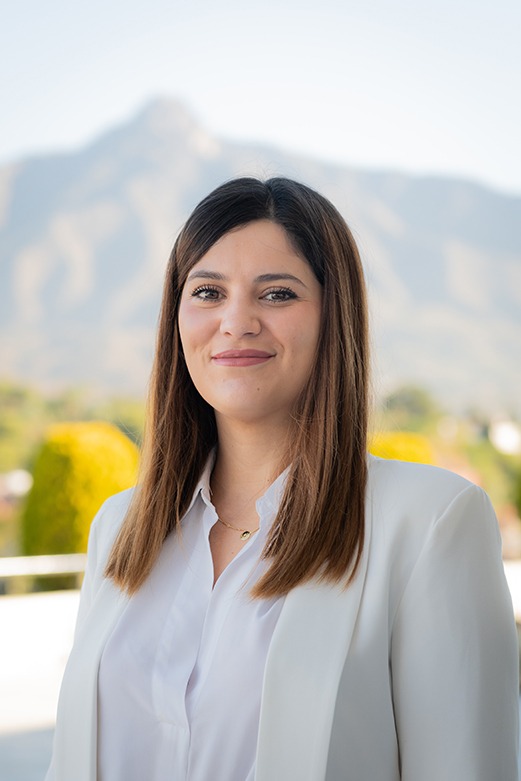 Carmen Fernández
Office Manager
Graduated in Tourism and in Administration and Finance, her skills in business management have taken her through a professional path in constant evolution, going from property management to collection control or insurance coordination for various entities.
Now, as Office Manager of FM Properties, Carmen is one of the most visible faces of the company and the perfect coordinator between the collaborating agencies and our different departments.
Join FM Consulting
Do you think you could add special value to our business?
---
Every day, we're able to draw upon both new and experienced property market professionals, and this is why we are continuously interviewing new candidates.
If you want to be part of a proactive and dynamic team, with an excellent reputation of over 30 years on the Costa del Sol, contact us using the following contact form.
---